Any of the settings of the given machine has changed. More...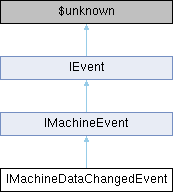 ◆ temporary
readonly attribute boolean IMachineDataChangedEvent::temporary
true if the settings change is temporary.
All permanent settings changes will trigger an event, and only temporary settings changes for running VMs will trigger an event. Note: sending events for temporary changes is NOT IMPLEMENTED.